Predictamancy is hard...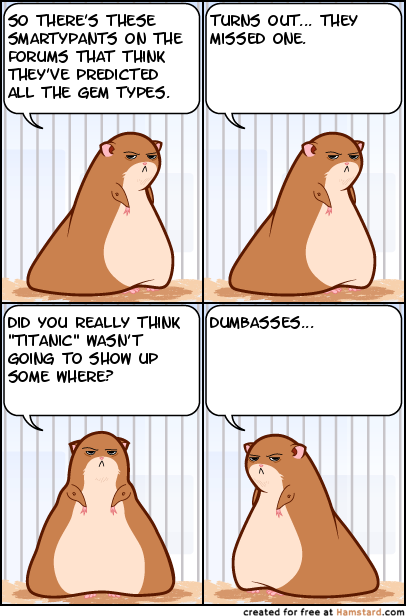 Current Rating
3.61 stars with 23 votes
Comments
Just so everyone knows... I was one of the dumbasses Hamstard is dissing. :-P

Hamstard's ham arse is titanic.

And it's my Titanic Gem! It clearly fell right off of one of the Titan's rings, right color and everything.

@Linsaran
It is sooooo pretty. ::drools::

Yea man, made a comment to that effect the other week!

So, they're gems which are made into an epic movie and then sink in the icy waters??