Hamstard mocks the snowbound
Hamstard mocks the snowbound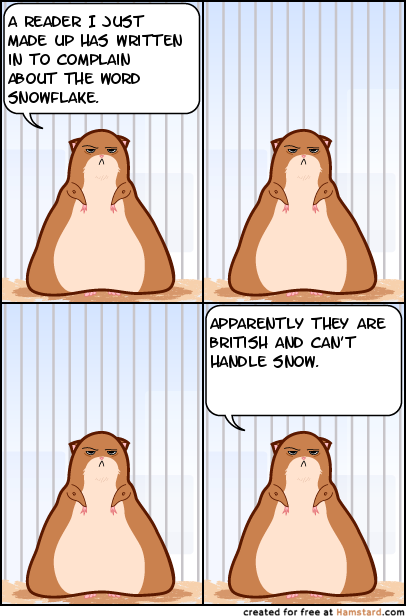 Current Rating
2.57 stars with 21 votes
Comments
This post reminds me of the SGC2C series when SG or Brak would read letters from fans. XD

It's got a lot of parents. Probably the most direct is the letters page from guildedage.net, but also having a reason to mouth off at things the other hamstards do is good. It's my best material.

That's not because other people are more funny, it's just funnier to point and laugh at them. Wanna be clear, there.

As a brit this went straight over my head, anyone care to explain the joke?